SAM'S IMPACTED CLIENTS
Consistent impact, always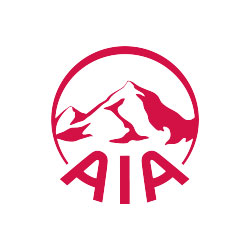 Samantha came and spoke at our recent Blueprint Conference and to say she was a crowd favourite would be an understatement! Her presentation, right from the beginning, was captivating and inspiring. It was relevant to all the business owners in the room, and you could have heard a pin drop, as they were so involved in her story. I've booked literally 100's of speakers over the past 10 years and I can honestly say Samantha was up there with the best we've ever had. The feedback from the participants was extremely positive and I wouldn't hesitate to book Samantha again or recommend her to anyone looking for an amazing speaker.
Samantha was extremely well received, and an absolute delight to have at our event. Her experiences captured the imagination of our guests, and the advice she gave based on these experiences inspired everyone. Sam was receptive to understanding the context of the event and then demographic of the audience – a dream for any event manager trying to communicate key messages! Sam was warm, humble and passionate, and able to adapt to her surroundings to really speak our language.
Samantha Gash delivered an inspiring, captivating and emotional presentation to the future leaders of all industries. Her humility and bravery is not only aspirational for all, but she helped our delegates tap into their own bravery rather than have them admire that trait in someone else. It is the fourth time I have seen Samantha present and each time it has been an immense privilege. She was a favourite on the day.
Even when the AV technician had technical issues Samantha was a true professional. Her speech was inspirational and kept us on the edge of our seats right to the end. I'd strong recommend Samantha to any organization looking to motivate their staff.
Samantha was wonderful, she was on time and relaxed. There wasn't anything that was too much, and the audience got the chance to meet with her afterwards. She was so engaging, the audience were enthralled by her tales, and energised by her message. Samantha was a big hit and I wouldn't hesitate to recommend her as a keynote.
Samantha Gash has no problem with the spoken word. It's not often that we hear something that is so powerful that it makes us go home that night and write an article about the speaker. Sam made us listen, and she encouraged us to change something small in our lives. Whether you can relate to her story or not is irrelevant. With a huge voice that pales in comparison her tiny stature, this girl makes you want to take hold of life, and run with it.
Such an inspirational story that brought tears to many people's eyes. Sam is a great speaker and has an extraordinary story to tell. She spoke about her physical and mental preparation & how she prepared for the unknown and there were many messages and takeaway tips for our people. I would not hesitate to recommend Sam.
I had the absolute pleasure of working with Samantha Gash on our flagship Business Forum conference. Sam is such a dynamic and engaging speaker that we were very lucky to have on our stage. Sam's story is amazing and resonated with our audience, many of whom were members in business at the C-suite level. I have never seen so much immediate positive feedback, it left delegates feeling moved and inspired – and most importantly, actionable suggestions – on how to implement these valuable life session in corporate life.
Samantha's story is authentic, moving and inspirational. Her delivery was heartfelt and honest and had attendees glued to their seats. Samantha's energy, positivity and passion is infectious and left the audience inspired by what can be achieved with determination, motivation and pushing yourself beyond where you thought you could not go.
Samantha is truly inspirational. I have seen many speakers over the years but
Samantha's authentic presentation and incredible personal story has inspired me
to succeed in several aspects of my life – both personally and professionally. I
feel very fortunate to have heard Samantha present, she exceeded our
expectations and would highly recommend her as speaker.
Samantha tells an incredible and personal story. Although her physical pursuits have been super-human, her messages to our teams are more about how much of a role the mind plays in setting and achieving goals – whether they be business or personal. She really helped my team put business issues into perspective, and helped them realise that 'what' we do as a business, is far less important than 'why' we do it.
Samantha is an outstanding speaker – articulate, passionate and able to quickly
relate to her audience through her inspiring personal journey from lawyer to
extreme athlete and community fundraiser. She would be a great addition to any
motivational forum
When you read about her accomplishments you may think Samantha Gash is a super hero! However when you hear her speak you realise that she is a mere mortal. Personable, passionate, authentic and motivating Samantha leaves everyone in the room feeling that no matter who they are they can make a difference. I highly recommend Samantha as a speaker if you want your audience to be awakened to what is possible.